free workshops for schools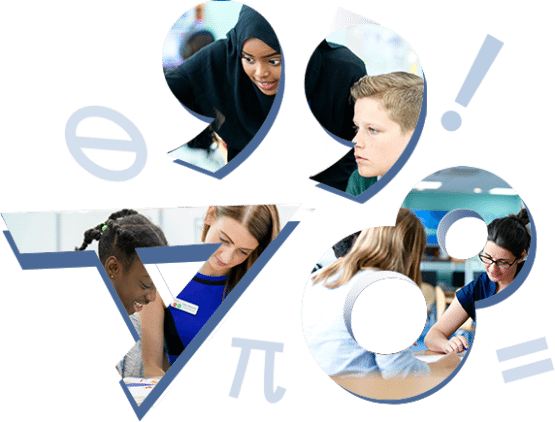 Select a country, age range and a workshop to view our options:
We encourage creativity while delivering specific numeracy and literacy objectives in a real life context. With a huge range of workshops, which will you choose?

Download free resources and browse opportunities and events for schools and students, including our new online programme of workshops and courses.
From September 2020, our workshops, storytelling sessions, CPD and projects for schools will have the option to be delivered online. This exciting new method of delivery will enable anyone who is teaching in socially-distanced classrooms, or who is distance learning, to connect with our education work from anywhere in the world.
Our team of 100+ Creation Station leaders are DBS checked, first aid and health and safety trained and we cover the majority of the UK.
With over sixteen years of providing creative workshops to over 950,000 children and families, The Creation Station is here to help you achieve these goals.
We believe every young person should grow up feeling confident about their looks. That's why we've developed Confident Me, a set of evidence-based resources for teachers and schools aimed at 11-14 year olds.
There are single- and five-session tools designed to adapt to your time frame. Both tools have been proven to make a positive impact on improving body confidence. The workshops explore how society, professional and social media promote an unrealistic 'ideal' body, and learn strategies to protect and build self-confidence in themselves and others.
We offer schools across the UK (with or without drama departments) the opportunity to receive a free school workshop. These workshops are an opportunity for prospective students aged 17+ to experience whether Fourth Monkey is right for them.
The workshops last for three hours and includes short breaks for notes.
As well as class lessons, you can deliver one of the FREE interactive workshops – like party planning or investigating fraud. Workshops are supported by volunteers from NatWest to bring the world of money to life.
Join over 16,000 teachers who are using MoneySense to equip their students with the skills they need for a brighter financial future.
Failsworth Library: Tuesday 19 th November at 11.30am
Oldham Library: Friday 22 nd November at 1.00pm
Crompton Library: Monday 25 th November at 11.30am
Lees Library: Tuesday 26 th November at 10.15am
Lees Library: Tuesday 26th November at 11.30am
Workshops are offered on a first-come first-served basis and spaces are filling up fast.

We are recruiting people, companies or public organizations willing to support and sponsor these workshops for implementation in schools and high schools at no cost. ENGINY-era reaches out to all groups, regardless of gender, race or economical means. Thus, we offer our services to all members of educational, non-private communities with no discern or bias whatsoever.
We offer free workshops for STEAM-related schools and high-schools (Science, Tecnology, Engineering, Arts, Mathematics), through which boys and girls may experiment and learn in a fun way.
Digital Schoolhouse has been created in partnership with Nintendo UK and The Association for UK Interactive Entertainment (UKIE). It uses play-based learning to engage the next generation of pupils and teachers with the computing curriculum. This learning is achieved via ingenious literacy and numeracy themed computing workshops aimed at local primary schools. The workshops are delivered by a network of recognised Digital Schoolhouses and lead teachers. Burgess Hill Girls was appointed as a Digital Schoolhouse in October 2019 and the lead teacher is Jo Tooth.
Burgess Hill Girls, recently appointed as a Digital Schoolhouse, is offering free computing workshops to primary schools in Sussex.
This is a great chance to connect with other schools and learn from each other about creating safe environments. This workshop is free to attend thanks to funding from the Mental Health Foundation. Find out more at bit.ly/CRISProject
Thanks to Pink Shirt Day, InsideOUT are hosting a series of workshops in Auckland for anyone wanting to make changes in their school to create more inclusive environments for rainbow young people. This workshop will focus on how we can create rainbow inclusive primary + intermediate schools
References:
http://www.shakespearesglobe.com/learn/
http://www.thecreationstation.co.uk/workshops-for-schools
http://www.dove.com/ca/en/dove-self-esteem-project/school-workshops-on-body-image-confident-me.html
http://www.fourthmonkey.co.uk/participate/school-workshops/
http://nationalschoolspartnership.com/initiatives/natwest_moneysense/
http://www.coliseum.org.uk/free-pantomime-workshops-available-for-schools/
http://www.enginy-era.com/?id=25321&m=product
http://gsa.uk.com/2019/12/free-computing-workshops-for-sussex-primary-schools/
http://gazette.education.govt.nz/notices/1HA4wR-free-creating-rainbow-inclusive-schools-workshop-primary-intermediate-auckland/
http://theglobeperth.com.au/